Photo by
Supplier
We've obtained authorization from the supplier or seller to use the product photo; they've guaranteed its ownership or legitimacy of usage, and we are held responsible for all actions Should you believe that the photo violates your copyright, please contact us with evidence, and we will take action immediately 
Report Copyright Infringement
5m Flexible LED Strip Lights Light Sets RGB Tiktok Lights 2835 SMD 8mm RGB Remote Control RC Cuttable Dimmable 100-240 V Linkable Self-adhesive Color-Changing IP44
#02256324
USD $12.99 USD 18.51
30% OFF
5m Flexible LED Strip Lights Light Sets RGB Tiktok Lights 2835 SMD 8mm RGB Remote Control RC Cuttable Dimmable 100-240 V Linkable Self-adhesive Color-Changing IP44
Earn additional 1% cash rewards on all orders
Copyright Violation Instructions
Please note:
When you choose pictures that need to be customized, you must ensure not to violate any copyrighs. If, after the completion of the customization, any copyright infringement problems should occur, we cannot be held responsible for those. Please make sure you agree to our Terms and Conditions. If you do not have any further questions you can click OK to continue shopping. Thanks again for choosing to shop with us.
Please make sure you agree to our Terms and Conditions.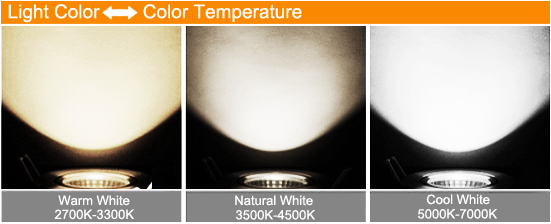 ***Important Information***
SMD2835 / SMD3528 => only RED, GREEN, BLUE
SMD5050 => Red, Green, Blue, White, Orange, Pink, Purple, Yellow and so on.
** Please make sure you point the remote control directly at the receiver and do not exceed 3 meters away from the receiver.
** Typically, LED strip lights can only run up to 5 meters when wired in series.The key to installing LED tape in lengths longer than 5m is to wire your LED strips to your transformer in parallel. We do recommend our customers to wire multiple strips back to one single transformer, rather than simply join the reels together in series with a single starter-lead (end-to-end) .
** We provide several options for our customers, which include no power adapter option and different Plug adapter options. Please choose the appropriate power adapter carefully before placing your order.
1.
Features: Color-Changing Self-adhesive Linkable Cuttable Dimmable Remote Control / RC
4.
Waterproof Level: IP44
Specifications
Light Color:

RGB

,
Power Supply:

Plug

,
Features:

Color-Changing

,

Self-adhesive

,

Linkable

,

Cuttable

,

Dimmable

,

Remote Control / RC

,

Tiktok LED Strip Lights

,
Voltage (V):

100-240

,
Length:

5m

,
Mode:

8 Modes: (1.Combination 2.Wave 3.Sequential 4.Glow 5.Flash 6.Slow Fade 7.Twinkle 8.Continuous)

,
Certification:

CCC

,

CE Certified

,

RoHS

,
LED Type:

2835 SMD

,
Batteries Included:

No

,
Plug Type:

EU Plug

,
Net Weight (kg):

0.22

,
Waterproof Level:

IP44

,
Width:

8mm

,
Special selected products:

hot

,

COD

,
Control Mode:

Remote Control

,
Photos
Report Copyright Infringement
Report Copyright Infringement
Successful Submit!
Thank you for submitting this report We will process as soon as possible
A new item has been added to your Shopping Cart.